Acknowledgements
In 2001, the Motor Accidents Authority (MAA) of New South Wales, Australia, provided funding for a feasibility study to determine the need for and viability of developing a multidisciplinary database that would archive all of the published, empirical evidence on behavioural interventions to treat the psychological consequences of acquired brain impairment. Thence, PsycBITE (Psychological database for Brain Impairment Treatment Efficacy) was born. The MAA subsequently provided additional funding, until 2013, to further develop and maintain the database. PsycBITE is modelled on the Physiotherapy Evidence Database (PEDro), established in 1999. We acknowledge the generosity of the PEDro team, and in particular, Dr Anne Moseley, in providing valued advice and guidance in the early stages of developing PsycBITE.
A database such as PsycBITE is dependent on library services. During the period 2001-2014, services provided by the FRS Dawes Library of the Royal Rehabilitation Centre Sydney were indispensable to the running of PsycBITE. Similarly, PsycBITE could not function without the library resources of the University of Sydney (2001 to present).
Funding for specific projects has been provided by the MAA, the Psychologists Registration Board of New South Wales, as well as the School of Psychology at the University of New South Wales and the NHMRC Centre for Research Excellence in Psychosocial Recovery after Traumatic Brain Injury. Since 2003, the Australasian Society for the Study of Brain Impairment has contributed to the library costs that PsycBITE incurs.
PsycBITE was developed by clinical researchers from the University of Sydney, the University of New South Wales, and Royal North Shore Hospital, Sydney, Australia. Since 2014, PsycBITE has been located within the John Walsh Centre for Rehabilitation Research (JWCRR), University of Sydney, located at the Kolling Institute of Medical Research in Sydney. The JWCRR was previously known as the Rehabilitation Studies Unit (RSU), University of Sydney, when it was located at the Royal Rehabilitation Centre Sydney. These institutions have provided infrastructure support for PsycBITE, and special acknowledgement is made of the encouragement and support provided since 2001 by Professor Ian Cameron, Head of the JWCRR (and previously RSU).
In 2019, PsycBITE was renamed the NeuroRehab Evidence Resource: NeuroBITE.
NeuroBITE is available free of charge. Therefore, we are dependent on external funding to run NeuroBITE. If you would like to support the continuation and expansion of NeuroBITE, please contact us or donate.

MAA (Motor Accidents Authority of New South Wales)

Level 22, 580 George Street
Sydney NSW 2000
AUSTRALIA
http://www.maa.nsw.gov.au


Musculoskeletal Division

The George Institute for International Health
P.O. Box M201
Missenden Road
Sydney NSW 1825
http://www.pedro.org.au


The University of NSW

School of Psychology
University of New South Wales
Sydney NSW 2052
AUSTRALIA
http://www.unsw.edu.au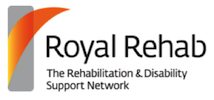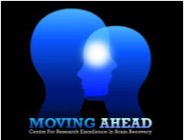 NHMRC Centre of Research Excellence in Brain Recovery

Moving Ahead CRE in Brain Recovery
School of Psychology
University of New South Wales
Sydney NSW 2052
Australia
http://www.moving-ahead.com.au